What account number should I use to initiate a direct deposit or electronic debit to my money market account?
For money market accounts, use your entire 14-digit RCU account number. Let the company know the account is a "checking" account.
Online Banking: Show Account Number
You can find your 14-digit checking account number by logging in to Online Banking. Under your Account Summary click on the "Show account number" link above your listed accounts.

The "Show account number" summary will display the RCU Routing (ABA) number and your 14-digit account numbers.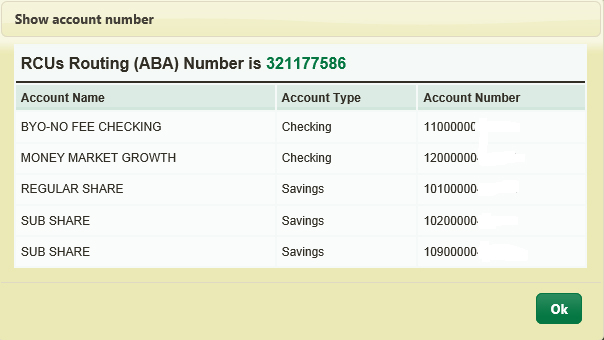 Printed Check
Your 14-digit account number is the second string of numbers printed across the bottom of your money market checks.