I'm logged in to online banking, but can't view my eStatements
To view your eStatement, you need to allow your browser to accept third-party and/or session cookies, and your pop-up blocker must be disabled. You must also have a PDF reader like Adobe Acrobat Reader.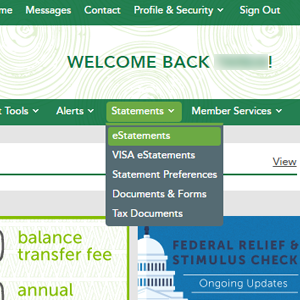 If the page is blank or you see an error message, you need to accept cookies. Select the appropriate link below to learn how to update your browser to accept cookies:
If you have additional questions, please call us at 1 (800) 479-7928.
Note: While aggregated accounts can be viewed under one login, documents such as check images and eStatements can only be viewed when logged into that specific account number.
If you previously enrolled in eStatements and no longer have access, your eStatement preference may have been disabled because we did not have a valid email address on file for you. To re-activate eStatements, go to Profile & Security in online banking and add a valid email address. Then you will be able to re-enroll in eStatements.