Can I make a payment to my Visa card through RCU Online banking?
Yes, you may make Visa credit card payments through RCU Online Banking.
Once you are logged in, click on Transfers & Payments on the top menu and then 'Visa Payment'. If this is the first time you have used the service, you will need to register your card.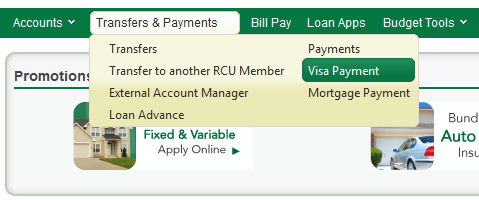 On the next screen, enter the amount of the payment you wish to make and choose which account to draw from: