How can I make a loan payment in RCU Online banking?
If you have funds on deposit here, you may make payments to your RCU loans online by signing on to Online Banking. See the online payment options below. There are several options to make loan payments within Online Banking such as under the Account Summary and under Transfers & Payments.
Account Summary Make Payment Option
You may click on the "Make Payment" link under the loan name on the Account Summary screen.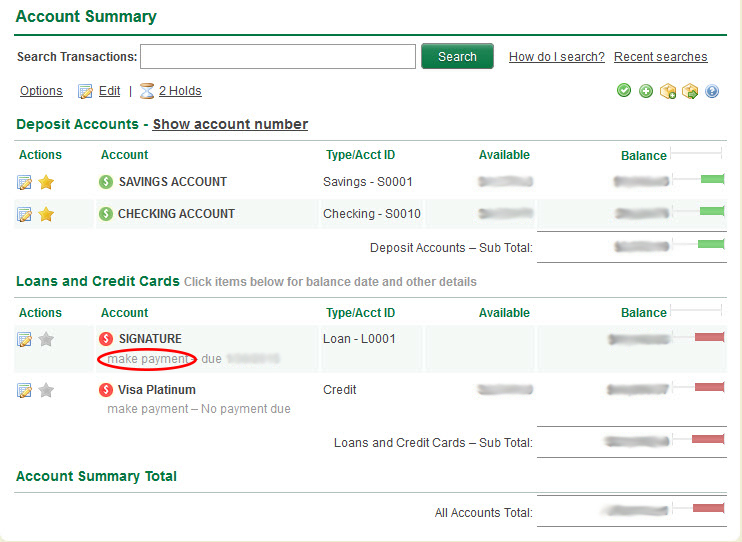 Payments
Click on Payments under the Transfers & Payments menu: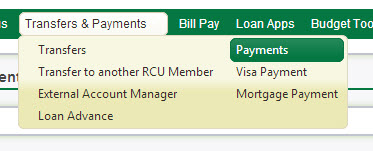 On the Payments screen, enter the amount of the payment you wish to make, then select the account to transfer from and the account to receive the payment. Click "Next" to complete the payment: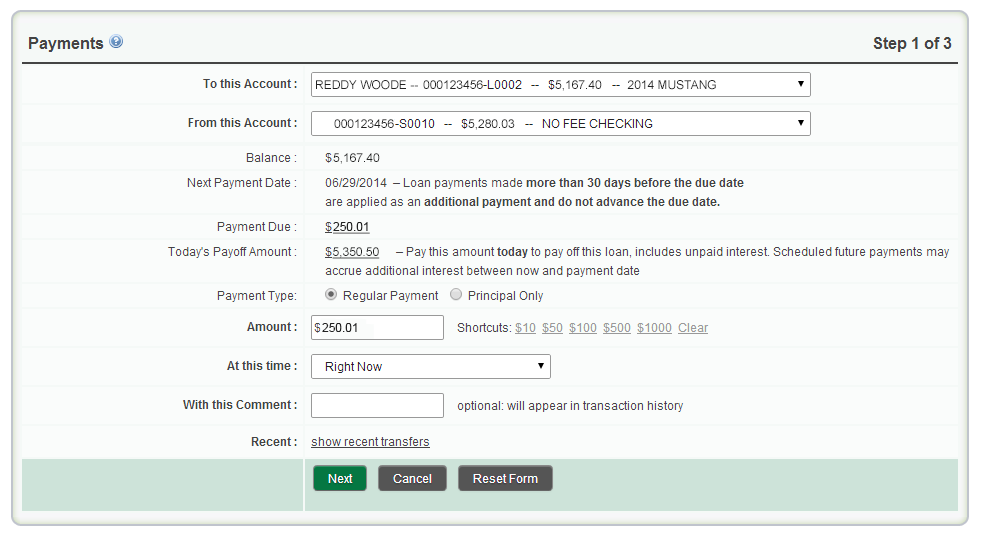 External Account Manager
You can also make loan payments from other accounts by using our external transfer service. Please click on the External Account Manager under the Transfers & Payments menu. For more information please view the following article:
How do I set up an External Transfer in the RCU Online Banking?