How do I flag a transaction in RCU online banking?
From your transaction history, click the edit icon on the left side of that transaction.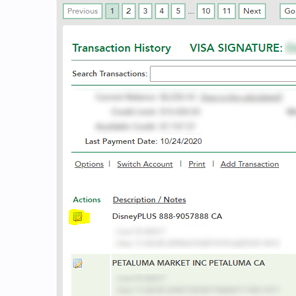 From there you can flag the transaction, add notes, or specify a category for the transaction: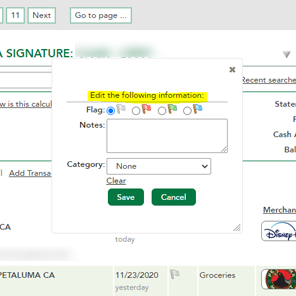 Here's an example of what the transaction will look like after you've edited it.