Are there transfer limits associated with the External Transfer service in RCU Online banking?
Yes, there are daily External Transfer limits on each eligible account. External Transfer limits can be viewed in online banking under the Transfers menu.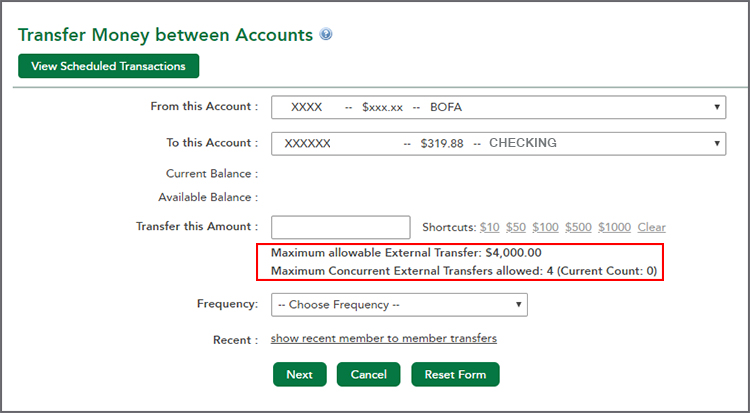 External Transfer limits can also be viewed in mobile banking under External Accounts.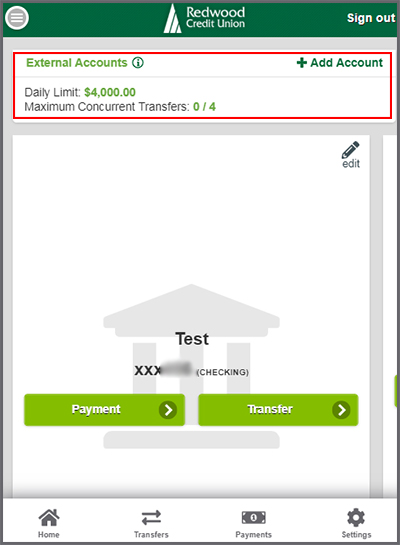 If you would like to find out more details on your daily transfer limits please contact our Members Service Center at 1-800-479-7928.