How do I view transactions in Mobile Banking?
There are two ways to see your transaction history:
Option 1
After you've signed in, click on the account you want to see transactions of.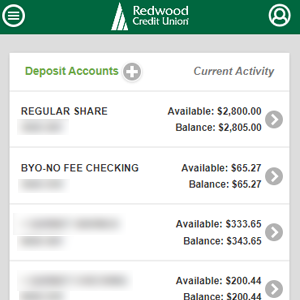 The next page will contain your account details, and transaction history. Select the "search" link next to "Transaction History" to refine your search.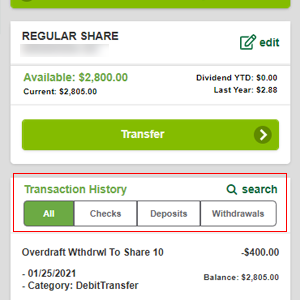 Option 2
Choose "search transactions" under the Account Info in the mobile menu.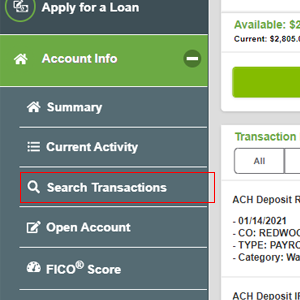 The next page will ask you to select an account, you will also have the option to refine your search through filters, but if you want to see all transactions for that account, click on the "search" button after selecting your account.