Could my pop-up blocker be blocking my online banking in Internet Explorer?
If you have pop-up blocker turned on with your Internet Explorer, it may be causing for some issues with your online banking. To resolve this issue, please turn off pop-up blocker by following the directions below.
1. Go to the upper right corner of the screen and click on the 'Tools' menu options

2. Highlight pop-up blocker, and then select the menu item 'Turn off pop-up blocker' this should turn off pop-up blocker and allow you to see what was being blocked before.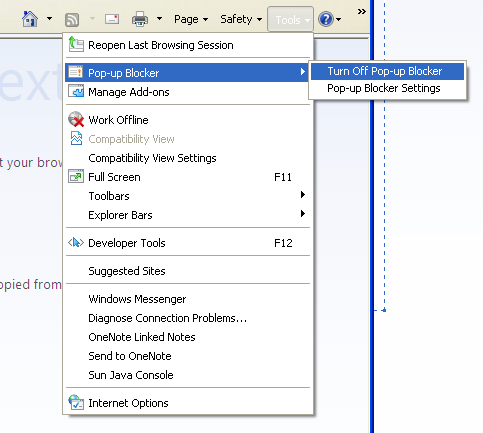 3. Restart your Internet explorer to save these settings new settings.