How do I delete my cache (web history) in Internet Explorer?
Sometimes deleting your web history can help clear out old data from your browser that might otherwise be preventing you from logging into certain web sites. To clear your web history in Internet Explorer, please follow the directions below:

1. Go to the upper right corner of the screen and click on the 'Tools' menu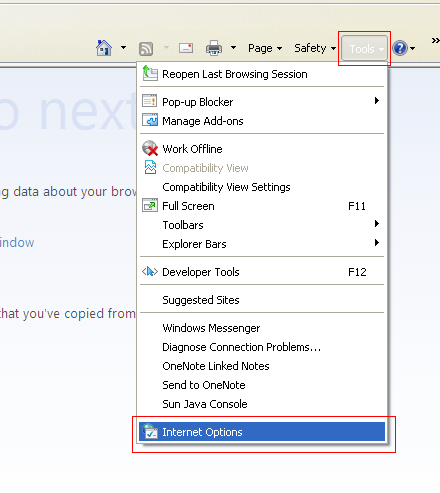 2. Scroll down to and select 'Internet options.'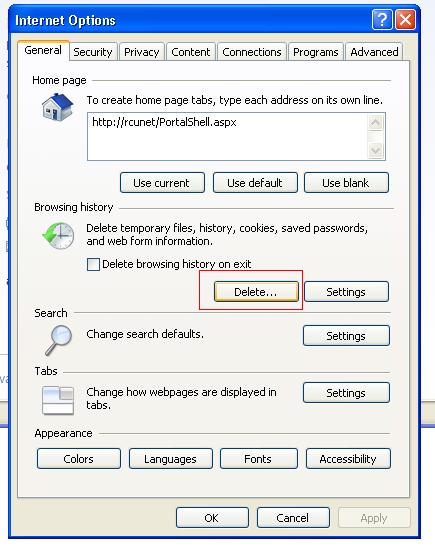 3. In the section of the new window called "Browsing History, click on the 'Delete…' button.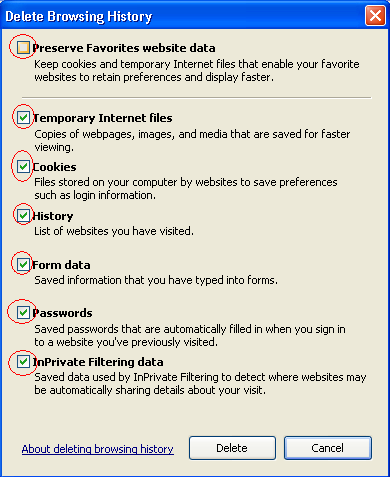 4. Uncheck the 'Preserve Favorites Website Data', and check all other boxes. This will clear out all of the saved data from previously visited websites that may be causing conflicts with our site.