Should I notify RCU when I travel ?
Yes. We collect relevant domestic and international travel information to ensure your VISA Debit or VISA Credit Card transactions are processed without issue, as we monitor for unusual or out of pattern activity.
You can enter Travel Notes via online banking or the mobile app by following these easy steps:
Online Banking
1. Log into RCU online banking.
2. Travel Notes are listed in two locations in the navigation under Manage Cards or Member Services. Choose Travel Notes in the drop down menu.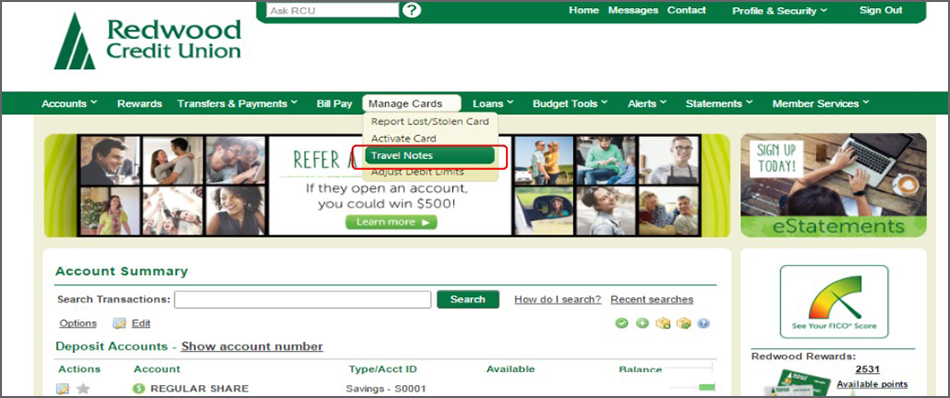 3. Follow the on screen instructions - enter your travel dates, locations and contact information as appropriate. Save and you're done !
You can also view current travel notes.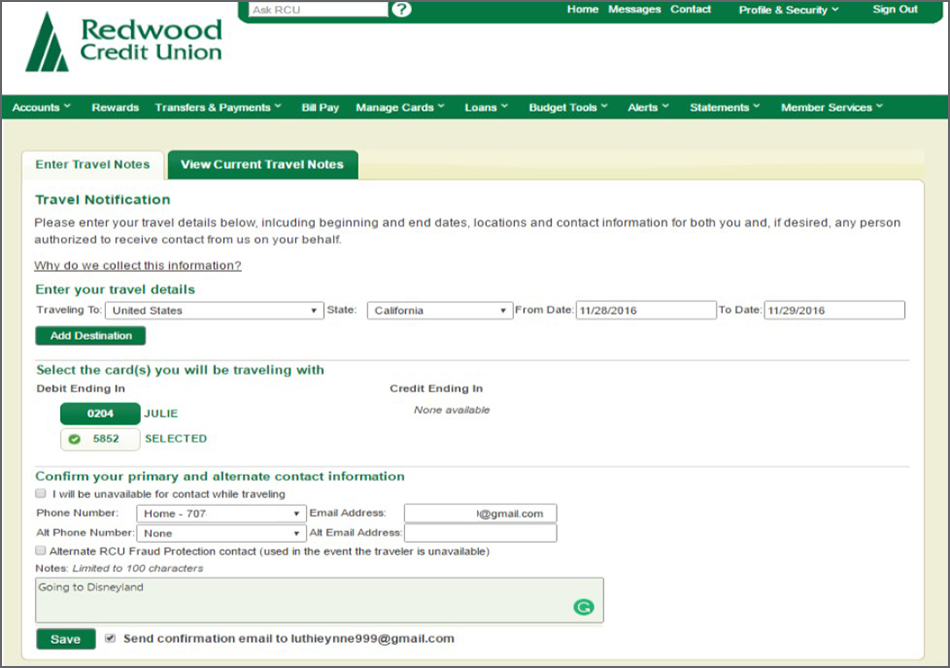 Mobile App
1. Log into the Redwood Credit Union mobile app.
Download or access now

iOs (for iPhone & iPad)

Android

Access on your device's browser
2. In the navigation go to Manage Cards and select Travel Notes.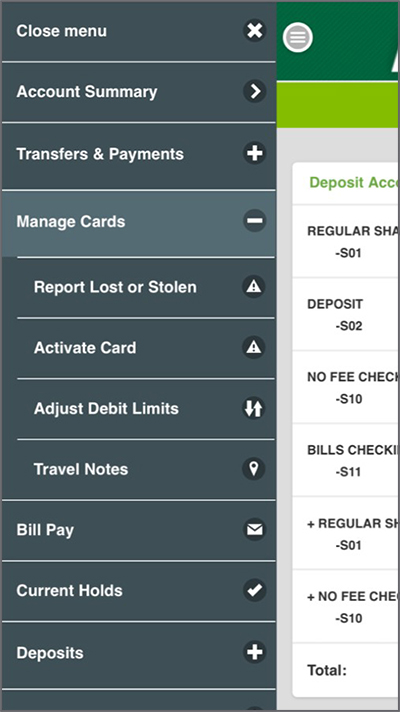 3. Add Travel Notes information such as destination, date, cards and contact information.
You can also view existing travel notes
Choose Region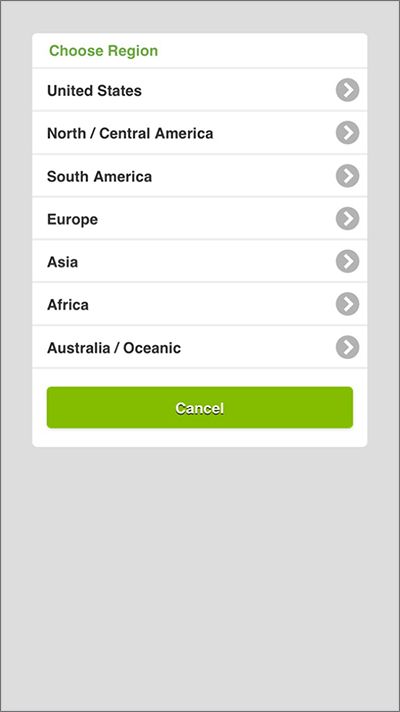 Travel Dates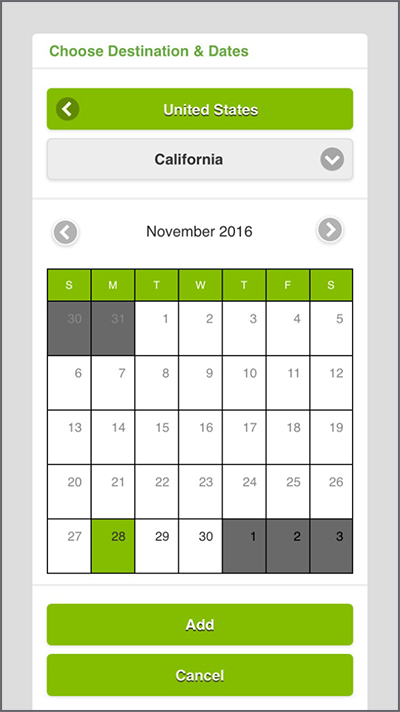 Choose Cards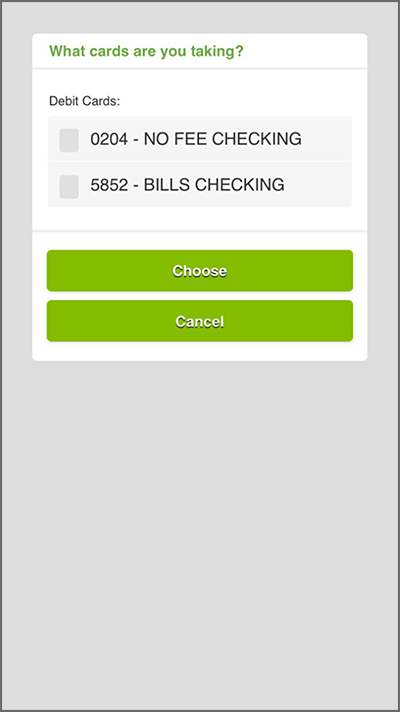 Enter Contact Information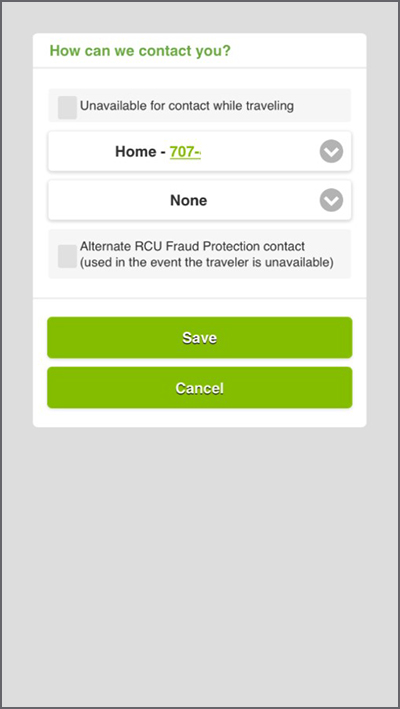 4. Save and you're done!