How to make a Visa credit card payment using an external financial institution in Online Banking.
In order to be able to make a payment from another institution to your Visa credit card, you must open the Visa Online Access within your RCU Online Banking. Follow the steps below to open Visa Online. There are screenshots that follow each instruction.
Once you are logged into online banking choose the Visa Credit Card from the Account Summary to view

the

Transaction History detail page

.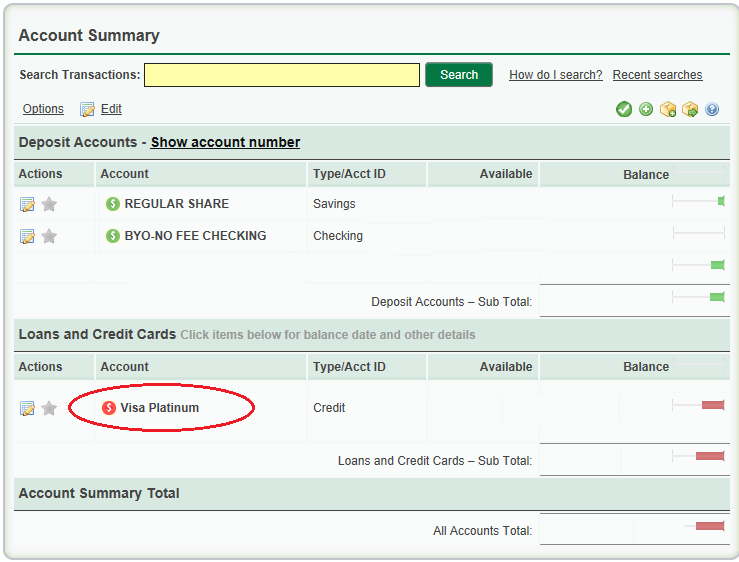 Once you are on the Transaction History page, select the VISA ONLINE Access: more details link to get started.

Within your Account Home page select Make A Payment from the Payments dropdown.
Note: If the Visa page does not automatically load, it may be due to cookie settings on your browser. Please review our information on accepting cookies for your web browser within Ask RCU.
Select the Edit Account Info link to the right of the Payment Source to add an external financial institution. Note: Currently there is only the option to add or edit one payment source.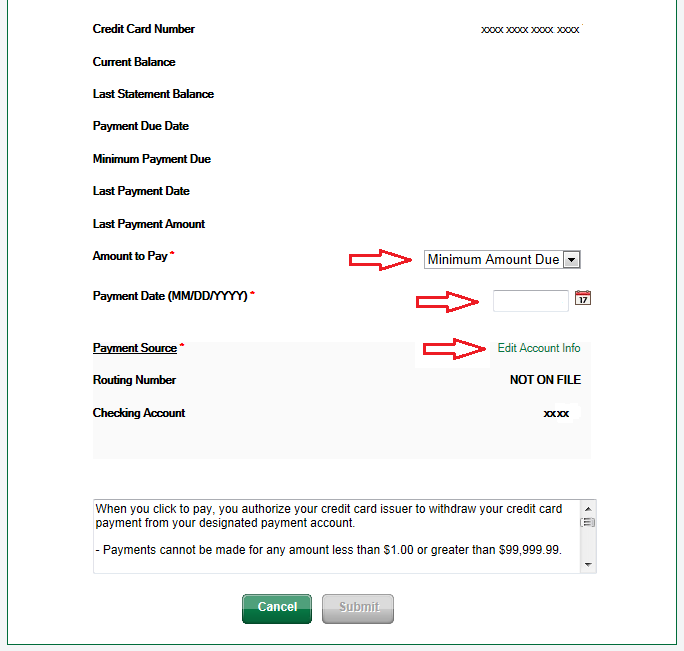 From here enter the routing number and account number of your other financial institution, and then confirm the payment to be made.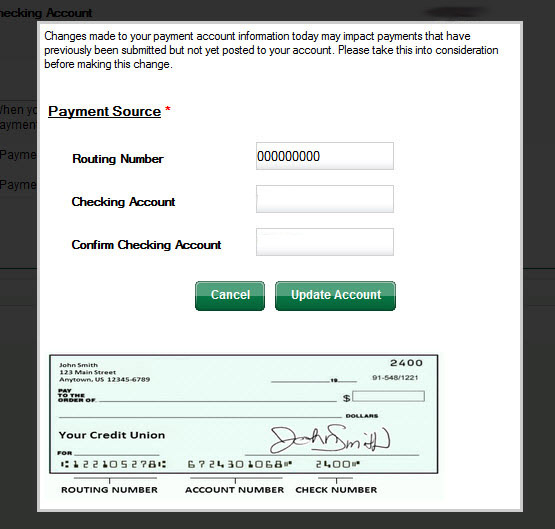 Select the amount that you wish to pay from the dropdown menu. The available options are Minimum Amount Due, Statement Balance, or an amount of your choosing in Other.

Choose a payment date from the calendar.

Verify the details including payment amount. Click Submit button to process your payment.