How can I set up e-Statements/go paperless on my RCU first mortgage?
1. After logging into your RCU online banking, click on the mortgage you want set up for e-Statements.
2. This will bring you to the Transaction History screen for that mortgage. From this screen, click on more details next to First Mortgage Access:

3. This will bring you to the Mortgage Details page. From here, hover over e-Statement then click on Paperless Statement:

4. This will bring you to a Disclosure screen. Read the disclosure materials and if you agree with them and have reviewed the sample e-Statement, click the appropriate boxes at the bottom of the page. From there, click the Initiate Request to Stop Paper Statement button: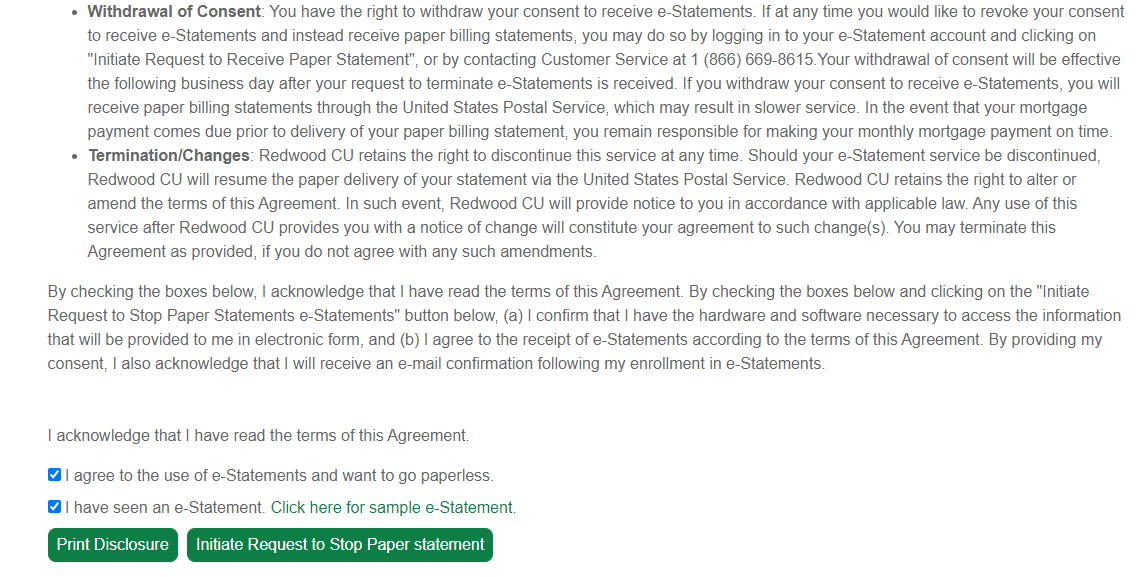 6. You will receive an email message (sample below) from WebMaster@dmimtg.com notifying you your request to go paperless is complete.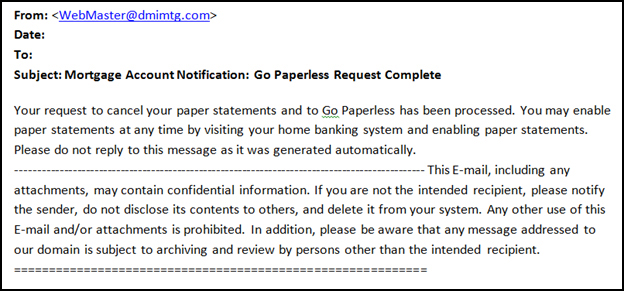 7. Once you have successfully signed up to go paperless, you can view your e-Statements under the Mortgage Details page by clicking on e-Statement in the left menu and clicking eStatement.