How do I access Mobile Check Deposit?
With Redwood Credit Union's Mobile Banking App, you have the ability to make check deposits directly to your account, from anywhere in the world, all at the click of a button!
Before you can use Mobile Check Deposit, you must first perform the following:
Compatible Devices
To use Redwood Credit Union's Mobile Banking App, you must have one of the compatible devices listed below:
Android® with OS version 3.0 or later
Android® tablet with OS version 3.0 or later
iPhone® with Apple® iOS, version 4.3 or later
iPad® 2 or later with Apple® iOS version 5 or later
Eligible Accounts
Checking
Savings
Money Market
Health Savings
Note: Individual Retirement Accounts (IRA), and Certificate of Deposit (CD) accounts are not eligible for mobile deposit.
Accessing Mobile Check Deposit
Open the Redwood Credit Union mobile banking app and log in with your username and password.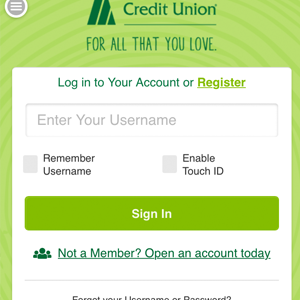 Select "Deposit" from the bottom menu.
Note: If this is your first time depositing checks within the mobile app you may need to accept the Mobile Check Deposit service agreement. Please read the agreement and then select Accept.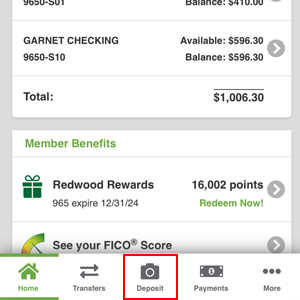 The app will request to access your camera. Click "Ok".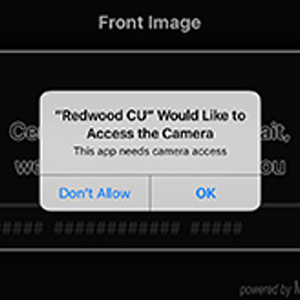 Choose the account by selecting from the available options under "To this Account", enter the check amount, and prepare the check for photos.
Note: Make sure the check has been endorsed, is free of wrinkles, has all fields completed, and the numbers at the bottom of the check are clear and readable.
Follow these guidelines for the best results:
Take the picture in a well-lit environment against a flat dark background, with no other documents or items under the check.
Hold the phone horizontal to the check.
Do not use a flash. Ensure there are no shadows or glare on the check image.
Be sure to capture all four corners of the check-in the picture frame.
Review the check image. It must be in focus and amount, payee name and account number must be clear and readable.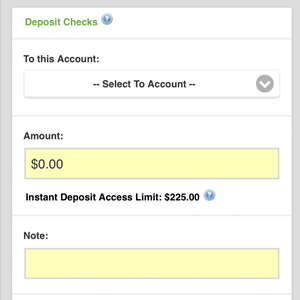 Capture the front and back photos - Hold still and follow the directions as the system auto-captures the check image.
Note: If the app is unable to auto-capture the image, click continue to manually take the image and then click "snap photo".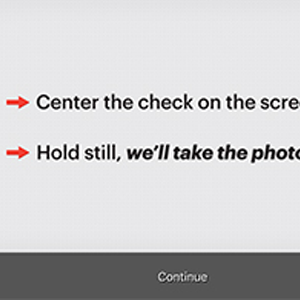 Once you've captured both images, choose "Next" and confirm that the deposit information is correct. If so, select "Confirm Deposit" and if not, select "Cancel" and repeat the steps above.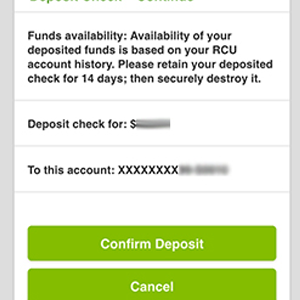 How it Works
Once your mobile deposit is complete you will receive a confirmation email. Check processing can take 3-5 days.
If there is an issue with a check the deposit amount will be reversed and it will post on your account as a withdrawal adjustment. An email will be sent to you detailing why the check was not accepted.
If you are having issues making a mobile deposit, please review the following:
Contact our Member Service Center at 1-800-479-7928.
Download or access now

iOs (for iPhone & iPad)

Android