What is RCUpay?
RCUpay is a person-to-person (P2P) payment system that allows you to quickly and easily send money directly to others. Send birthday money to a family member, pay rent, pay the dog-walker, or reimburse a friend for lunch—it's up to you!
Follow these simple steps to get started:
Log in to the RCU mobile app and select RCUpay -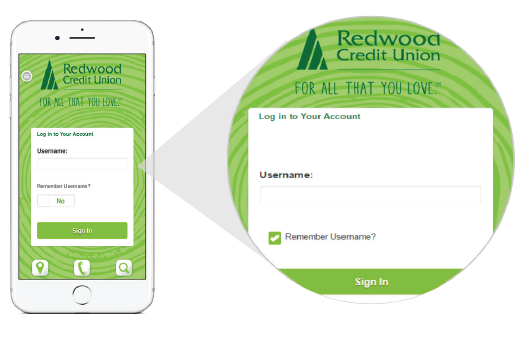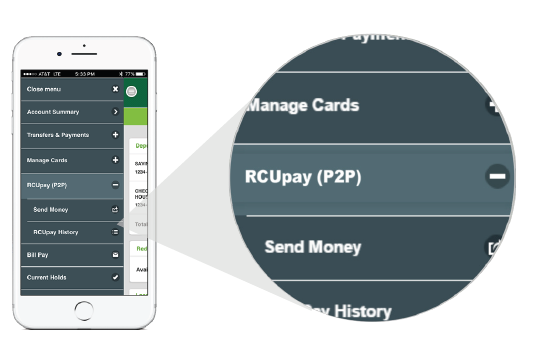 Select Send Money
If this is your first time using RCUpay, you will be asked to accept our Terms of Service and Disclosure -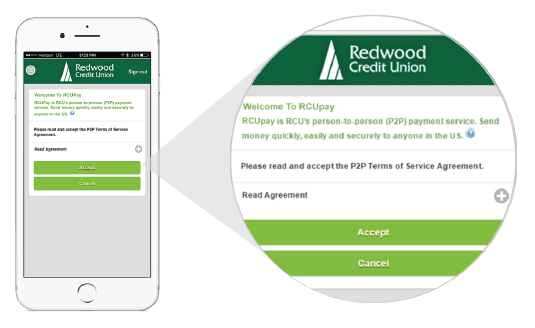 Tap the + sign to view the disclosure. Once you've reviewed it - select Accept.
Enter/add a Recipient's contact info (email or cell phone), dollar amount, and choose a security word, then click Done -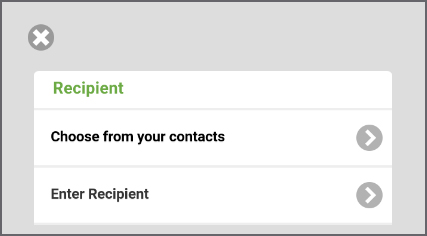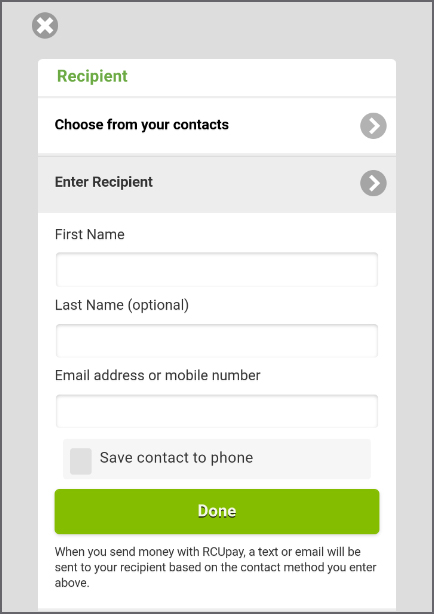 Be sure to tell the Recipient the Security Word you've chosen !
The Recipient will receive a notification about how to pick up their money. Recipients who bank with RCU can claim their money right away, while those who bank with other financial institutions can expect to receive it within 2 to 3 business days.
Please note: RCUpay is not a bill pay or payroll service.