Online eStatements Guide
Below is a guide to help you navigate the eStatement page.
Page Selection
The top tabs allow you to navigate to different pages within the eStatement portal. (Previously, these links were located in the left sidebar.)
Account Selection
The Account Number selection button allows you to select statements for any account that's linked to your primary RCU account. (By default, your primary account is listed first.)
eStatement Selection
Below the Account Number selection button, you can choose from: Monthly Account Statements, Second Mortgage, First Mortgage, Visa, or Tax statements (depending on which types of accounts/loans you have with us). You now also have the ability to search all statements within a given date range.
eStatement PDFs
Click the PDF icon next to the desired statement date to view, download, or print your statement. eStatements are now grouped by year, with only the current year expanded by default. Click the + icon to expand selection for any given year.
Monthly Inserts
Links to statement inserts are located to the right of the Monthly Account eStatements, with a short description of each insert topic.
Related Links
Links to the quarterly newsletter, promotions, and account disclosures are listed below the list of statements.
Helpful Hints
Helpful Hints are located at the bottom of the statements page.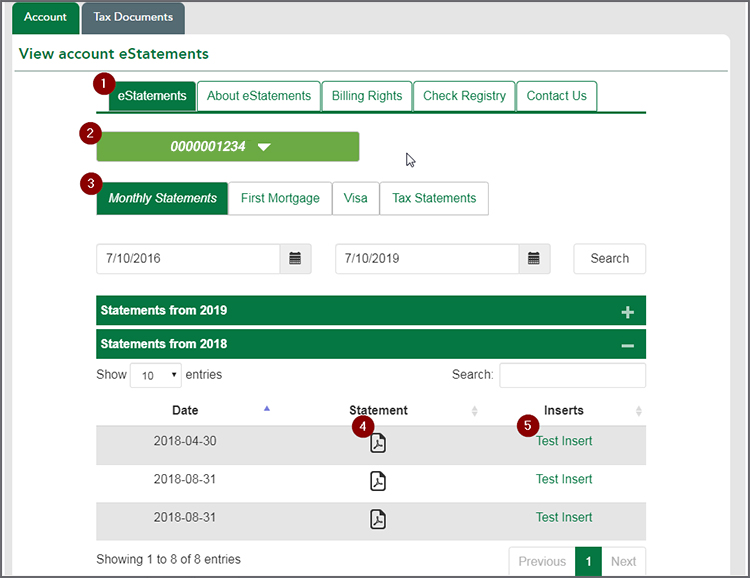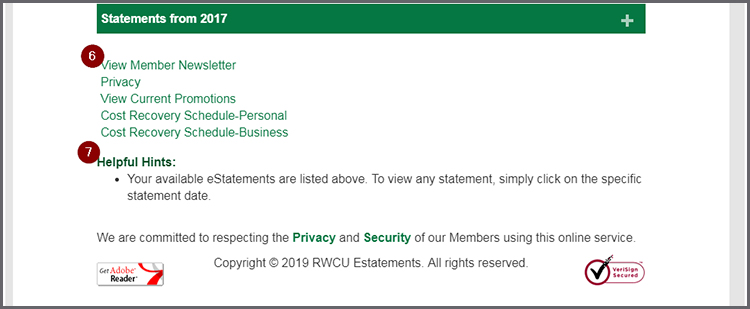 For your reference, below we've included a screenshot of the previous eStatements page layout with corresponding numbers so you can cross-reference the old layout with the new.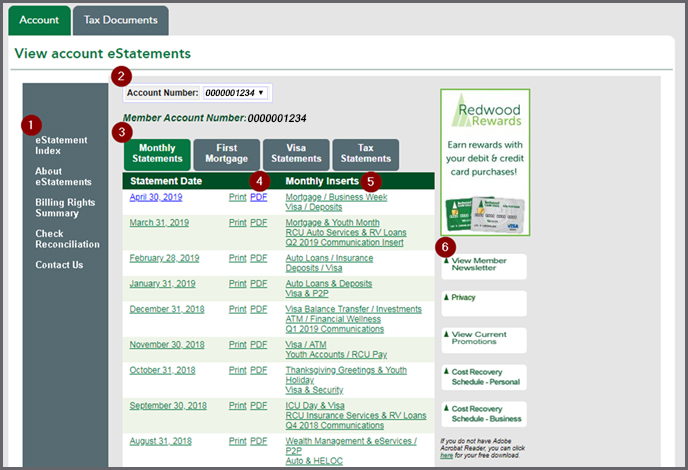 Your RCU account statements are available up to 36 months for free through online banking. If you are not currently signed up for online banking, please register your account by visiting the enrollment page. For more information about online banking and eStatements please view the articles listed below.