How do I dispute a card transaction in online banking?
Log in to RCU online banking and go to Manage Cards or Member Services and select Dispute a Card Transaction from the dropdown menu.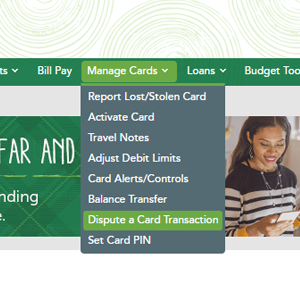 Review the useful information regarding claims. When you're ready to proceed, click "Start Claim."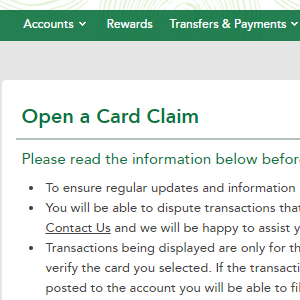 Select the card you want to submit a claim for and select the transaction(s) you want to dispute.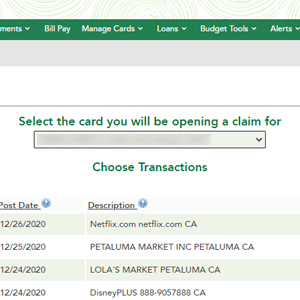 Once you've selected the transaction(s) you want to dispute, double check your selection and click "Next Step: Questionnaire."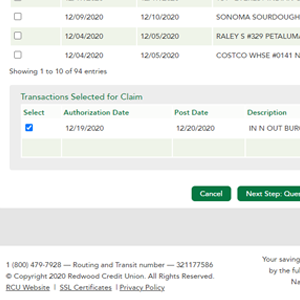 From the drop-down list, tell us your name, and then answer each question regarding your claim.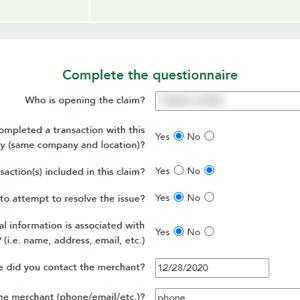 At the end of the questionnaire, there is a comment box to allow you to tell us what happened and why you are filing this claim. This information will help reduce the chance of any delays due to insufficient information.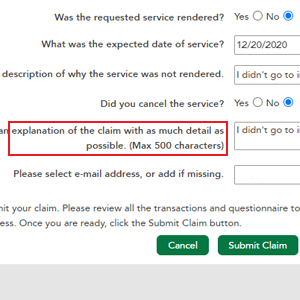 From the drop-down list, select the email address you would like to be used for all communications related to this claim. If your preferred email is not listed, please select "New…" and enter your correct email address.
Review all the information selected and confirm it is accurate. If not, make any necessary changes. If everything looks good, click Submit Claim.
Note: If you enter a new email address it will only be used for this claim. It will not update your account information. If you need to update your email address on your account, go to Profile & Security > Profile & Settings > Contact Info.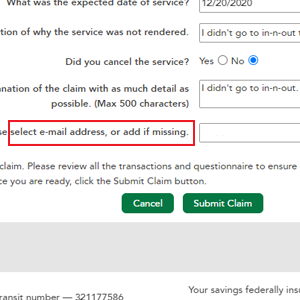 Your claim has now been submitted for processing. Please review the final confirmation screen for important information regarding your claim. You will also receive a Claim Summary at the email address you provided.