How do I select a Security Picture?
When you enroll in RCU Online banking, you will be asked to select a Security Picture which will help you verify your identity and confirm that you are logging into RCU Online banking and not a fraudulent site .
On the screen, you will see a default image. You can change this image by clicking the "Select a different image" link. A gallery will display more pictures which you can select for your Security Picture.
Click 'Continue' when you are finished.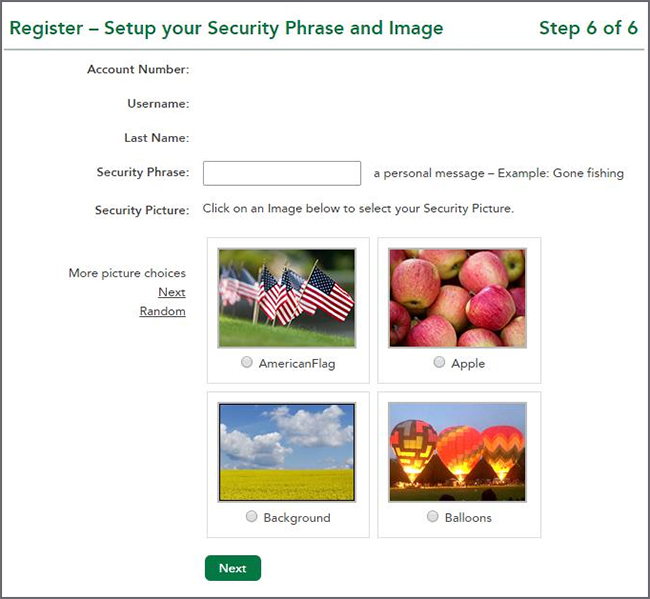 Be sure to remember your Security Picture. Next time, before you finish logging in to your account, be sure the Security Picture you selected is the one displayed.