Can I change my account detail display in RCU online banking?
Yes you can edit your account details in online banking. You can update the following information:
Account Nickname
Mark your Favorite Account
The report option allows you to control which accounts participate in reports and budgeting. For example, you may want to exclude your children's accounts from your primary reporting and budgeting.
Choose to only display your favorite accounts
There are a few options to edit your account information.
1. You can choose to edit your account detail by selecting "Edit" on the Account Summary screen. You can update the nickname, mark it as a favorite and choose the report option. There is also an options to set a balance goal.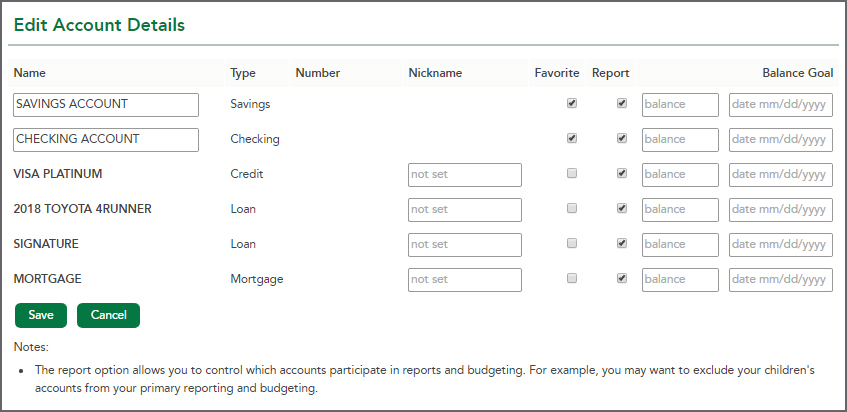 2. You can also click on the edit button on the left side of that account on the Account Summary screen to choose options for the individual account. You can also mark the account as a favorite by clicking on the star just to the right of the edit button: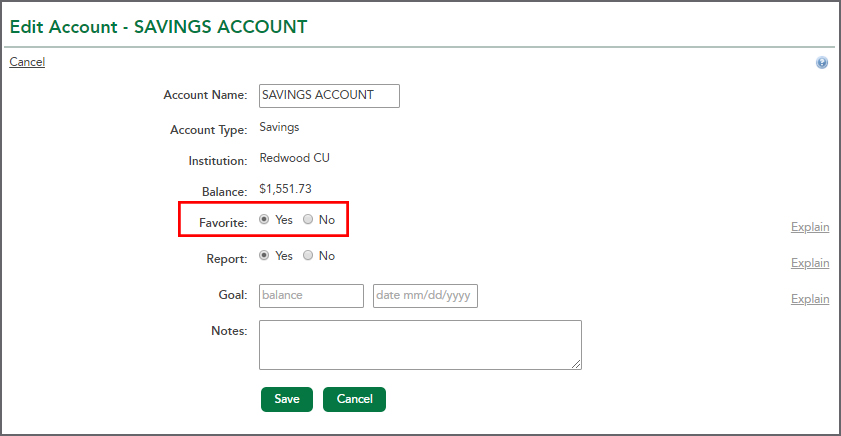 Show only Favorite Accounts
Repeat for any other accounts you wish to view. Once complete, click on the options link on the main accounts screen and select "Show only favorite accounts":