What if the account alert I want isn't available in RCU online banking?
Create it!
If you don't see the alert you want in in online banking, you can't create custom alerts that meet your needs. Follow the steps below!
Go to the "Alerts" menu and click "Add."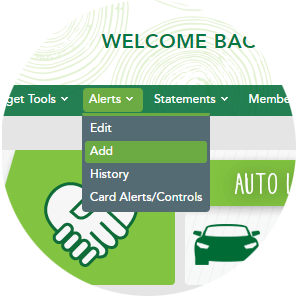 Choose the type of alert you'd like to set up from the following options:
Balance
Transaction
Account
Sign In
Message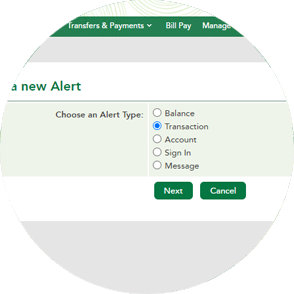 This screen will allow you to set up the alert. Fill out all the information. Make sure the criteria content matches the transaction language on your statements.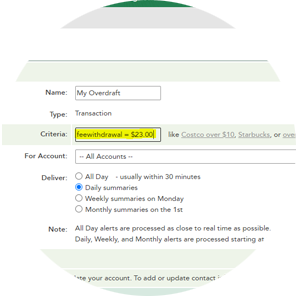 Test your alert to make sure it's working. Use the link "Test this criteria" on the far right of the criteria section.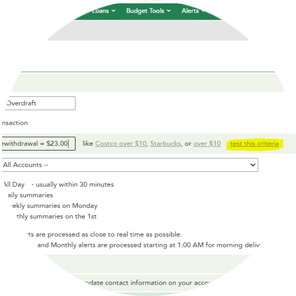 The next page will show the results of the test. If you don't see any transactions, make sure the criteria is correct and that you have this type of transaction in your statement history.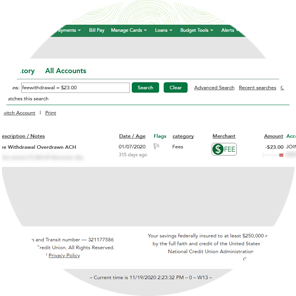 For more information on RCU online banking alerts please view the following articles:
If we can assist in any way, please call our Member Service Center at 1 (800) 479-7928.