How to choose the default payment card for Apple Pay.
The default card on Apple Pay is the first card that was added to your passbook, but a new default card can also be selected.
In order to choose a new default card, open the Settings on your device.
Select the Passbook and Apple Pay settings options from the list.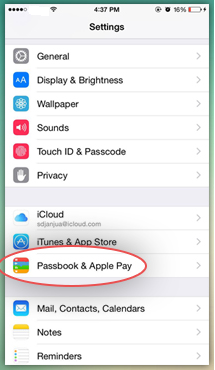 Depending on how many cards are currently in the Passbook, it may look something like this.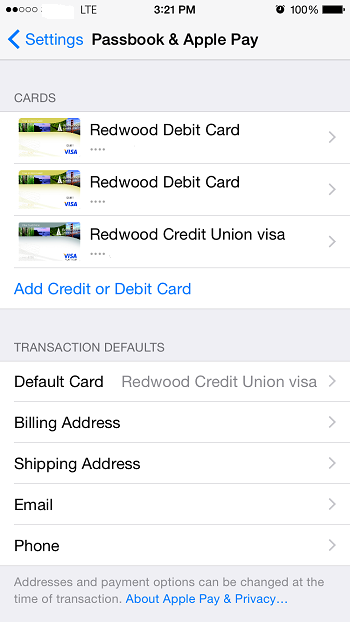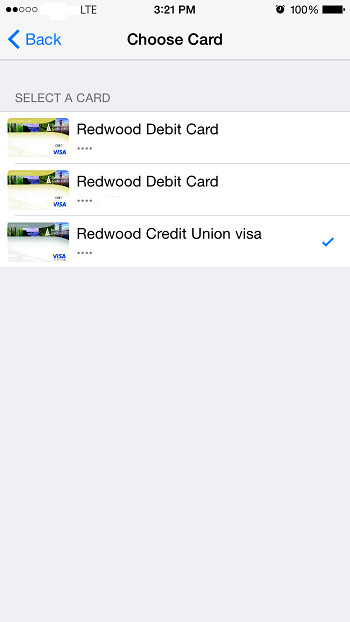 Select the Default Card option and you can choose a different default card from that cards you have in the Passbook already.
A list of the cards will show, and the checkmark signifies which card is the default card. Press your finger on the card you wish to be the default card, and the checkmark will move to that card making it the new default card.
For more information about Apple Pay please visit https://www.redwoodcu.org/applepay.
Apple®, the Apple logo, and Apple Pay® are trademarks of Apple Inc., registered in the U.S. and other countries.