Visa Credit Builder Credit Card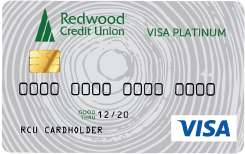 A great way to build or repair credit
Low variable rate
Secured and/or Unsecured
No Annual Fee
No penalty APR
Automatic review for possible credit line increase and interest rate reduction
Quarterly financial tips and budgeting tools
Access to your credit score to track your progress
No fee Rewards
No fee Balance Transfers
Electronic payment options provide convenience and peace of mind
Our Visa Credit Builder card is a great way to build or repair credit. The Credit Builder card has a low variable rate, no annual fee and no penalty APR. The Credit Builder Visa may require that funds are secured in your share account while your credit is improving.
You will receive financial tips, budgeting tools and access to your credit score to track you progress. Credit Builder accounts are automatically reviewed for line increases and interest rate reduction.
Click here for Rates and Information.
All rates, terms, and special offers subject to change. Certain restrictions apply. The Visa Credit Builder may be a secured card. If the card is secured, a savings account will be pledged. For cash advances at a non-RCU location, the greater of 2% or $20 will be charged.