How do I activate my Credit or Debit card?
When you receive a new credit or debit card, you can immediately activate your new card by phone, online or by using your mobile device.
Please have the primary account holder's social security number ready, along with the card number of the debit card that you are activating.
ACTIVATE BY PHONE: Call the toll-free number on the sticker covering the top half of the card.

ACTIVE ONLINE: Simply login to online banking below and follow the next steps.
Once in online banking, navigate to the "Manage Cards" menu option.
Select Activate Card and follow the prompts!
ACTIVATE USING RCU'S MOBILE APP: Log in, select "Manage Cards" from the menu and follow the prompts!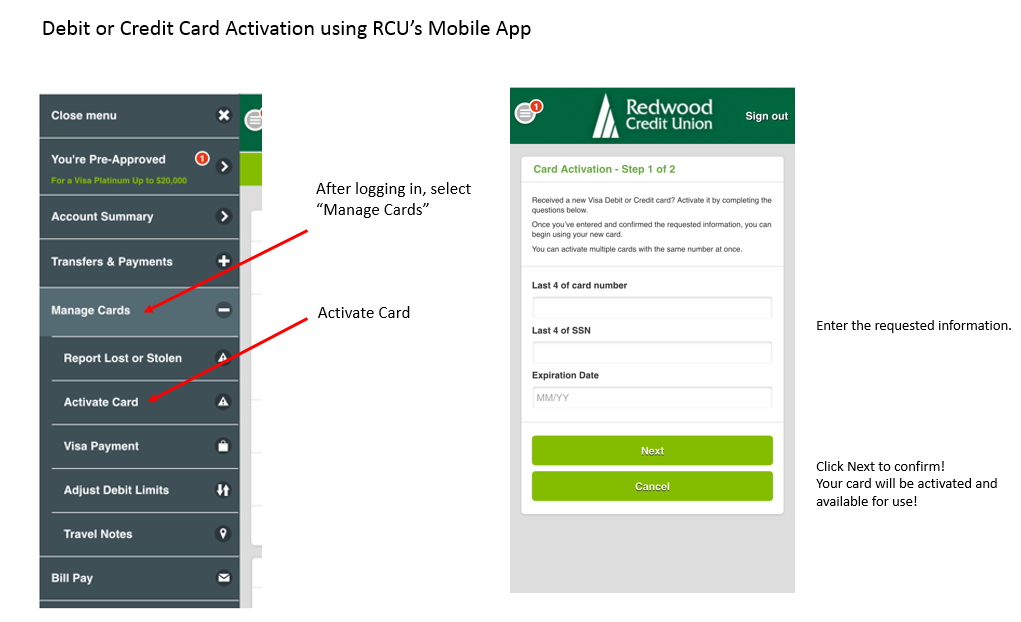 You can also activate your new debit card by visiting any RCU branch or calling our Member Service Center at 1 (866) 300-8423 during business hours.
Be sure to destroy your old card. Also update any automated payments with your new card information.