Loan Payment Options - making a loan payment in online banking from another financial institution account
Making a loan payment from another financial institution
Pay your loan from another bank or credit union account
What types of accounts can be used to make a loan payment?
Any bank or credit union account
What types of loans can I pay from an RCU account?
Auto loans
RV loans (including motorcycle, trailers and boat loans)
Visa Credit Card payments
Personal loans
Online Banking Tip: How to make payment from another financial institution.
Step 1: Getting started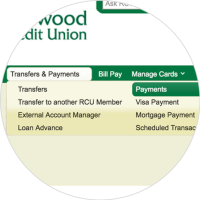 Log in to online banking. From the main menu, select Transfers & Payments.
Click Payments
---

Step 2: Make a payment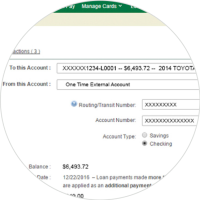 Select the loan you want to pay.
Select "One Time External Account" OR if you already have an external account set up, choose the existing account.
Enter the routing number, account number and account type.
Select Next.
---
Step 3: Verify your payment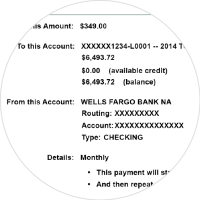 Verify the information is complete and accurate.
Select [Confirm Payment].
---
Step 4: Payment complete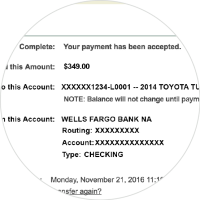 Your loan payment is scheduled and completed!