Visa Balance Transfer Form in Online Banking
You can make transfer balances from your other credit cards to your RCU Visa® using online banking.
There are two options to access the balance transfer form:
From the online banking toolbar, select Manage Cards then Balance Transfers.

Or, from the Account Summary page select your Visa credit card. When the Transaction History page appears, click on Transfer Balance.


Complete the online balance transfer form, including all information for the issuer of the credit card you are transferring. All fields must be completed or the system will not allow you to submit the form.
Enter the amount you wish to transfer and review the available credit. The form will provide you the remaining credit after transfer.
Please read and agree to the Transfer Agreement.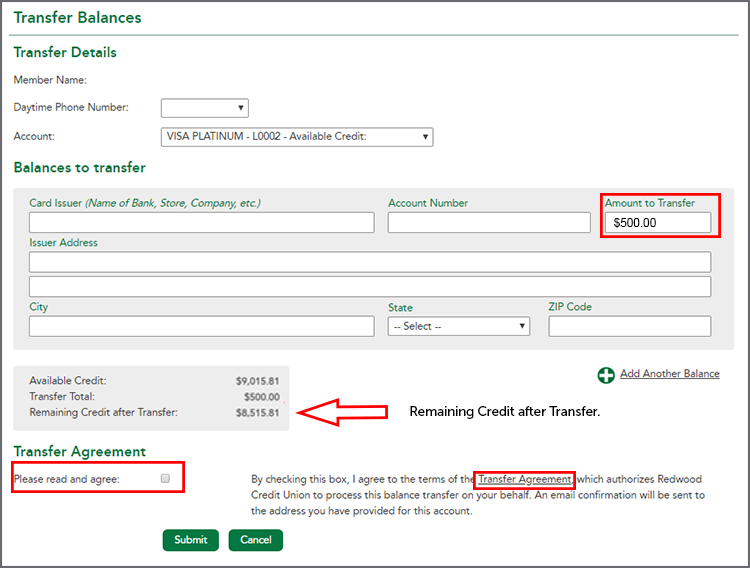 Transfer Agreement
Once your balance transfer request has been submitted, you will see a confirmation page and you will receive a confirmation email.
Sample Confirmation Page: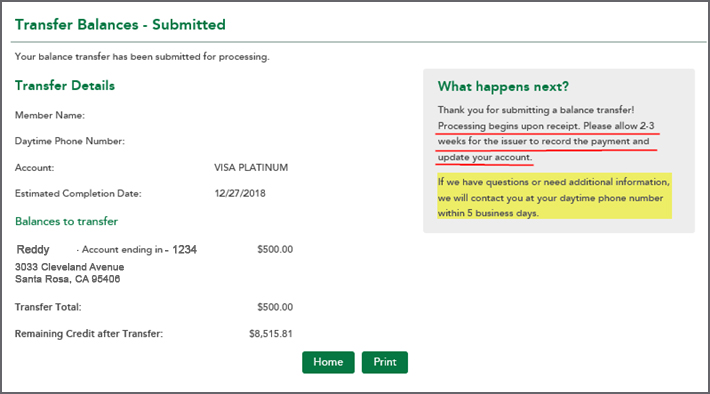 Sample Confirmation Email: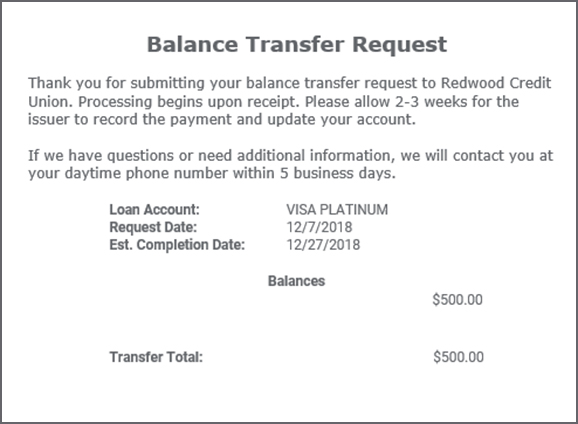 If we have questions or need additional information, we will contact you at your daytime phone number within 5 business days. Processing begins upon receipt. Please allow 2-3 weeks for the issuer to record the payment and update your account.