I have a vehicle financed with another financial institution. Can I apply to refinance at RCU?
Refinancing your auto loan is a great idea! Visit redwoodcu.org/auto to learn more about our current rates and how to apply.
You can apply in online banking by clicking on Loan Apps in the top menu, which will take you to our Online Loan Center.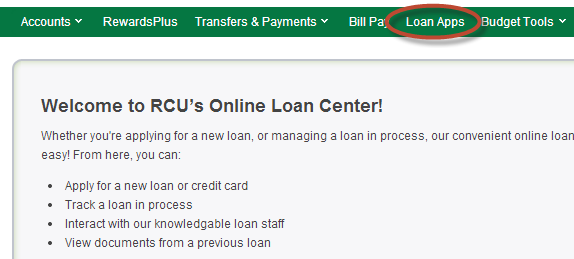 You may also apply over the phone by calling us at 1 (800) 479-7928 and speaking to one of our representatives, or at any branch.
For more information about RCU Auto Services, please visit rcuauto.com