How to adjust pop-up blocker in the Firefox web browser.
If your browser has a pop-up blocker, you may still be able to login to online banking, but some features such as Bill Pay will not be available. To fix this issue, follow the directions below:
From the menu at the top right corner of the window, click Options.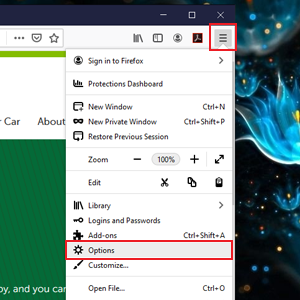 On the Options page, choose Privacy & Security on the left-hand side. Scroll down to Permissions and uncheck the box next to "Block pop-up windows." This will allow you to see Bill Pay and other features.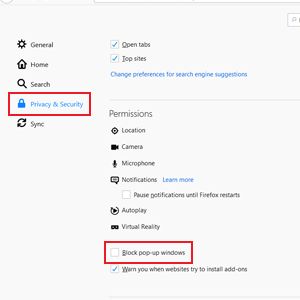 After the pop-up blocker has been disabled, scroll up to the Browser Privacy Section and select Enhanced Tracking Protection. The three options are Standard, Strict, or Custom
If you have the Standard option selected, you should be good to go.
If you have the Strict option selected, we suggest you change it to Custom so you can accept Cross-Site Tracking Cookies (this will help you from having to disable the pop-up blocker process every time you log in).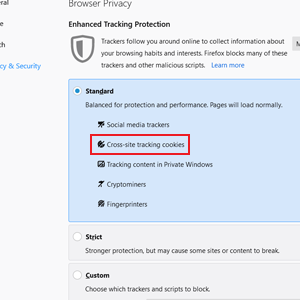 If adjusting these options does not fix the issue, please contact our Member Service Center at 1 (800) 479-7928.