When I look at my online banking I do not see some of my shares or loans, why?
Our Online Banking system allows the option to separate your share accounts and loans, by selecting them as part of your 'Favorite Accounts.' If you choose a share to be a Favorite Account, you may then designate on if you want to view ONLY your Favorites, or all of your accounts.
This account has a Savings and a Checking share displayed in Online Banking.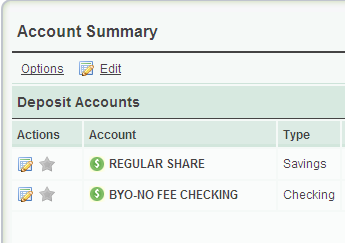 If you select the grayed out star icon, it will allow you to set the share as a Favorite Account.
.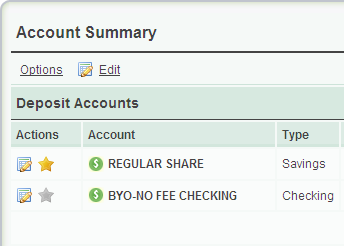 When a share is selected as a Favorite Account, it is indicated by the golden star being illuminated. Now you may select the options dropdown menu, and choose to only view Favorite Accounts.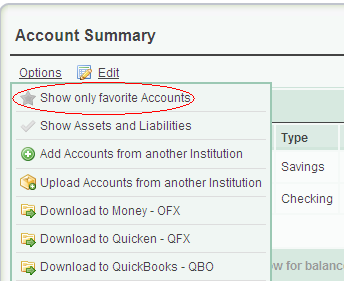 Once you choose this option, your online banking account summary screen will only show those you have selected.
If you are unable to see your loans, or different shares within your online banking, choose the options menu, and see if the 'View Only Favorite Accounts' option is chosen by accident.