How to set up automatic mortgage payments in online banking
From the Account Summary screen select your mortgage, and then select First Mortgage Access more details. This will take you to the mortgage portal, where you will find automatic payment, eStatements, and tax information.
If you select the mortgage portal and see a message that your session has expired, it means that the internet browser you are using is not set up to allow for third-party or session cookies. To allow you to see information from our mortgage partner service, this cookie must be accepted. To learn how to adjust your cookie settings, please search Ask RCU for your browser (e.g., Chrome, Firefox, Internet Explorer) to find instructions on this.
Click on the menu (three horizontal lines) at the top left corner of the screen.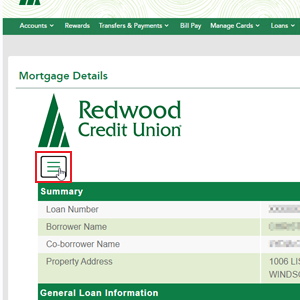 Select the Payments options, and click Automatic Payments.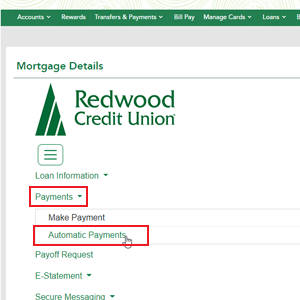 Read about the benefits of using automatic payments. To proceed, click Continue.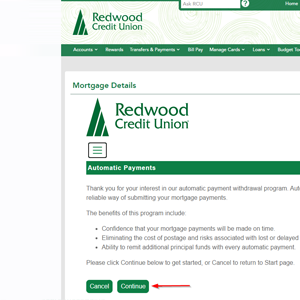 Review the important information about automatic payments, and save or print for your records. Check the box confirming you agree to these terms and conditions before you can continue.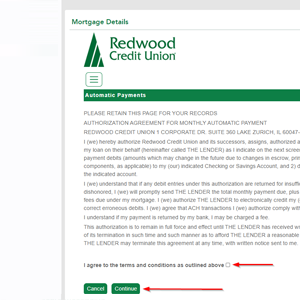 Enter your payment information in the fields provided.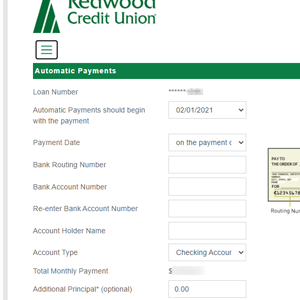 Review all your information to ensure it is correct.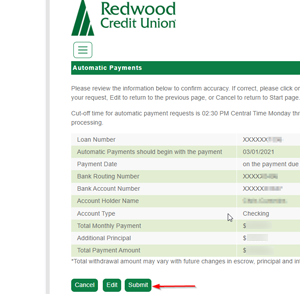 After you've completed all the steps, you'll see a confirmation page. Please save or print for your records.